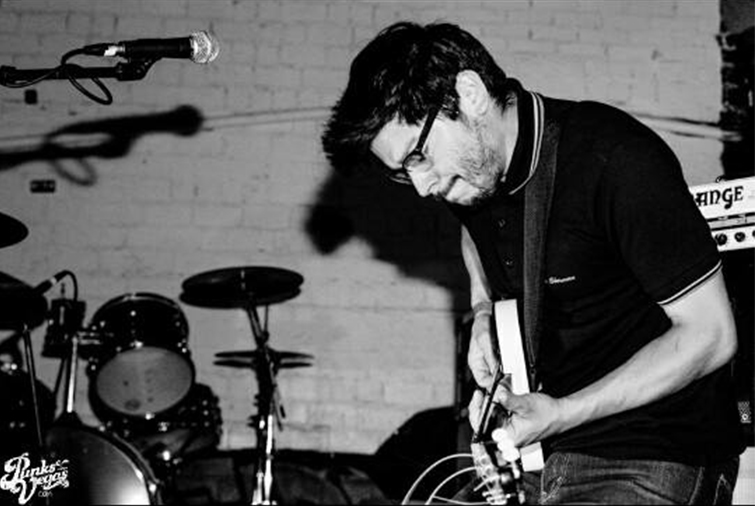 10fingers11toes is the nom-de-guerre of A.J. Gallardo, the man behind the music of Varsity Punks. Born and raised in El Monte, A.J.'s parallels to Varsity Punks extend beyond just sharing the same hometown as director Anthony Solorzano; he is a D.I.Y. rebel and a runner, too.
The bio section of his Soundcloud sums it up pretty neatly: "10fingers11toes is a music project based out of SGV California. Venturing off into different styles and sounds. Not really having a direction but helping out others with their musical endeavors. Stay free. Do it your own way."
A.J. writes and performs as a solo act, but is also on several local bands, such as 4340, Heroin House Fires (whose song, "All My Time," was featured on Varsity Punks' promo clips titled "Footrace Fridays"). But ultimately what made him the ideal fit for Varsity Punks was simply his nuanced understanding of the film.
"We had many options in designing the music for our film," says Anthony about choosing A.J. to create the sound of the film. "I mean, some people go to school and major in music composition, but I felt we needed to build something more organic than that. We needed a musician who understood everything that this movie is all about. My gut told me that AJ bleeds the sound of Varsity Punks."
A.J.'s unconventional approach to composing has produced the raw, lo-fi sound that helps tell the story of Varsity Punks—a sound that is detailed and complex but comes from eccentric beginnings.
"I record everything with my own equipment," he says about his peculiar method. "I've even recorded songs in my bathroom. I just liked the natural bathroom reverb—kind of like singing in the shower."
Whether his unorthodox composing is inventive or simply pragmatic, his way of making music exploits the idiosyncrasies of any object that can be tangentially defined as a musical instrument. At times he even uses everyday items as musical instruments to form a beat.
"The instruments that I use are anything that I find that intrigues me," he says. "Sometimes it's stuff at thrift stores. This old miniature wooden organ I used to make one of the Varsity Punks songs I actually bought at a thrift store."
Another time I got an 8-track recorder while I was fixing the hardwood floor at an old house and I liked the sound coming from the hardwood floor so I just started drumming and it worked!"
A.J.'s ambitions extend beyond the stage and into the role of producer, where his well-rounded music taste would serve him well. "Eventually I'd like to make my own indie [music] label and call it 10/11 Records," he says, "and I would find, sign and promote local bands. I'd like [10/11 Records] to help bands trying to make their mark."
You can contact A.J. Gallardo at:
Email: 10fingers11toes@gmail.com
Website: 10fingers11toes.com
Soundcloud: soundcloud.com/10fingers11toes
Instagram: @4340sgvband, @10fingers11toes