Carne Asada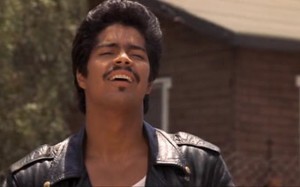 Backyard style–barbecued by your Uncle Rudy, the one who gets drunk and quotes La Bamba all night, then gets all emotional and tries to slow-dance with everyone. Tío Rudy's tears = the secret to the marinade!
Sriracha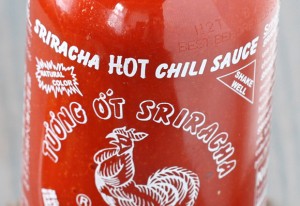 The Huy Fong Rooster won't even take our calls anymore–he's the Hugh Hefner of Irwindale! Anyway, you don't have to make Sriracha & White Truffle Ice Cream with a Sriracha Reduction Sauce to kick it in the 626! Just put it on tacos, pizza, ramen, and Vietnamese food like a normal person!
Tapatio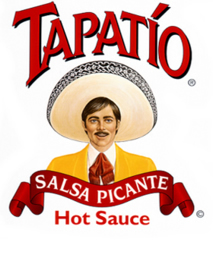 The lifeblood of the SGV. The Tapatío man knows you betrayed him with all those hipster hot sauces, but his sparkling eyes say, "It's OK, mijo."
Lucas

A shaker full of spicy, tangy, unregulated ingredients that probably gave you ADHD, lead poisoning, and God knows what else? Just do what El Pato Lucas does: keep your locs on and don't worry about it!
Boba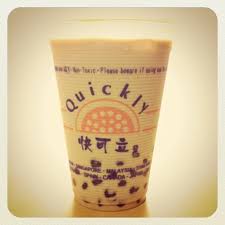 Like that tingly "massage oil" you bought for your chick as a "joke"–first it was a novelty, now you gotta have it!
In-N-Out

The chain started out in Baldwin Park, did some time, got a tattoo of the Aztec calendar, then found God and changed its ways, with locations all over the Southwest. You can lard out (order the 4×4) or get swole (Protein Style), plus the cashier probably makes more money than you do!
Kick-ass Asian Restaurants
Taiwanese, Vietnamese, Hunanese, Korean, Cantonese, Sichuan: you might get the side-eye and a raised eyebrow at some places if you're not Asian, but if you want to see what the fancy food critics are dropping panties for, get in line! I especially recommend Bulganese Woodland Cherkhat (it's like a raccoon) Dumplings. Endangered and succulent.