Harry Houdini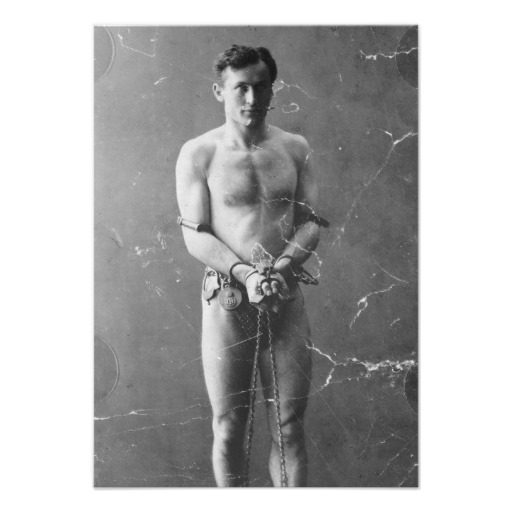 The son of a rabbi, Houdini was born in Budapest, Hungary and became enamored with magic at an early age. Although records don't clearly show how dedicated and successful Houdini was as a runner (aside from an article that says he "received several medals" as a cross country runner), he got into running at around the same time he got into magic.
Dana Carvey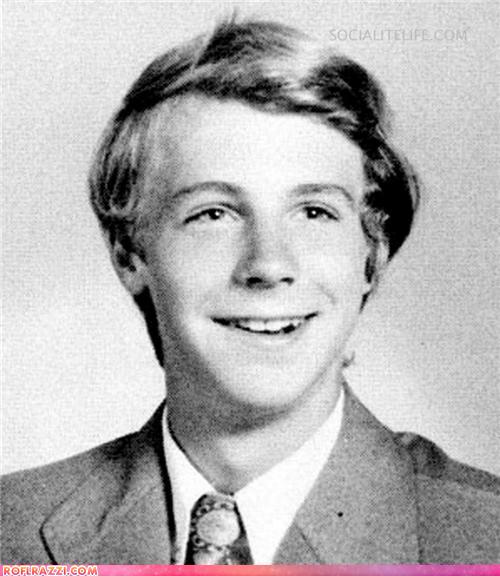 The well-known impersonator and Saturday Night Live alum loved basketball so much, he was fine with playing on Carlmont High School's fourth-tier basketball team (junior junior junior varsity?). But the 5'1", 91-pound Carvey had the epiphany many cross country runners have when he ran 13 miles his first time trying out for the XC team.
Haley Joel Osment
After Osment's ability to communicate with the dead wore off, the star of The Sixth Sense moved on to the much less macabre world of cross country running. The child actor, who also played Forrest Gump's son in the 1994 classic, took after Gumps's proclivity for running unusually long distances and parlayed that into a spot on the varsity cross country team at Flintridge Preparatory School (La Canada, CA).
Robin Williams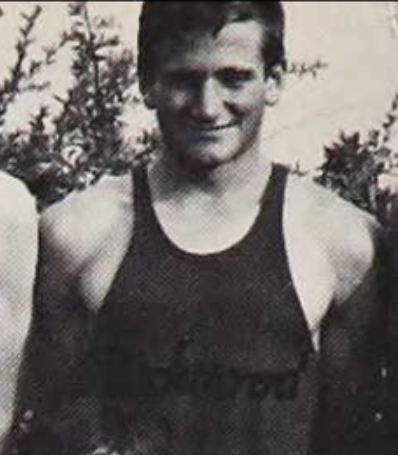 Williams was a standout runner at Redwood High School (Larkspur, CA). He specialized in 800 meters (running a sub-2-minute 800). But among his many eccentric quotes over the years, he's been quoted as saying, "I love running cross country….On a track, I feel like a hamster."
Bob Seger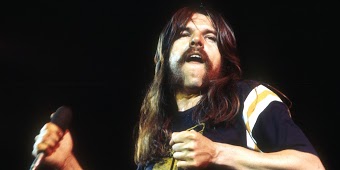 It's unknown if Seger's 1982 album The Distance was a tip of the cap to his days as a runner. But Seger did say his 1980 hit "Against The Wind" came about from his days as a high school cross country runner at Pioneer High School (Ann Arbor, MI).
Alice Cooper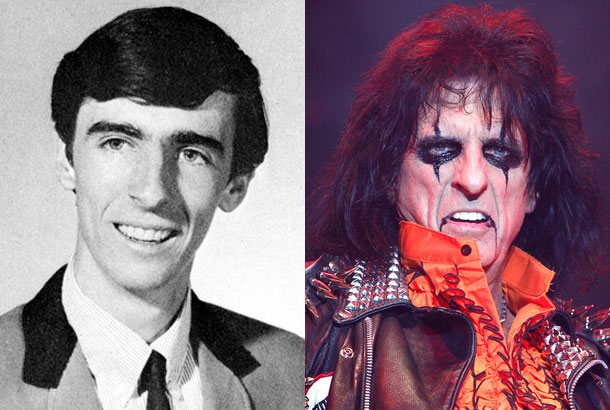 Cooper and a few of his bandmates ran a 4:30 mile, according to Cooper, which put them among the fastest high school runners in Arizona. You'd figure a man as conspicuous as Cooper would've found a way to subtly brag about his 4:30 mile somewhere in between "I'm eighteen I gotta get away, I gotta get out of this place, I'll go runnin' in outer space oh yeah."
Joe Strummer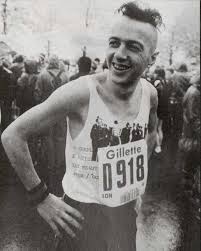 No one ties together the oft-overlooked visceral similarities between cross country and punk rock better than Joe Strummer. Just like the legendary frontman of The Clash blazed a trail in the music world to usher in a whole new genre of music, he also spent plenty of time running trails as an accomplished cross country runner. Here's an excerpt from the book Redemption Song: The Ballad of Joe Strummer that captures his love for running: "In April 1981, wearing a 'Clash Take the Fifth' T-shirt, Joe Strummer, the man who as a boy had been his school's cross-country running champion, ran the London Marathon. He took Gaby [Salter, his then girlfriend] with him—she made it halfway before dropping out. 'He hadn't even trained,' she said. 'He just bought some shorts and said, "let's run a marathon."'"